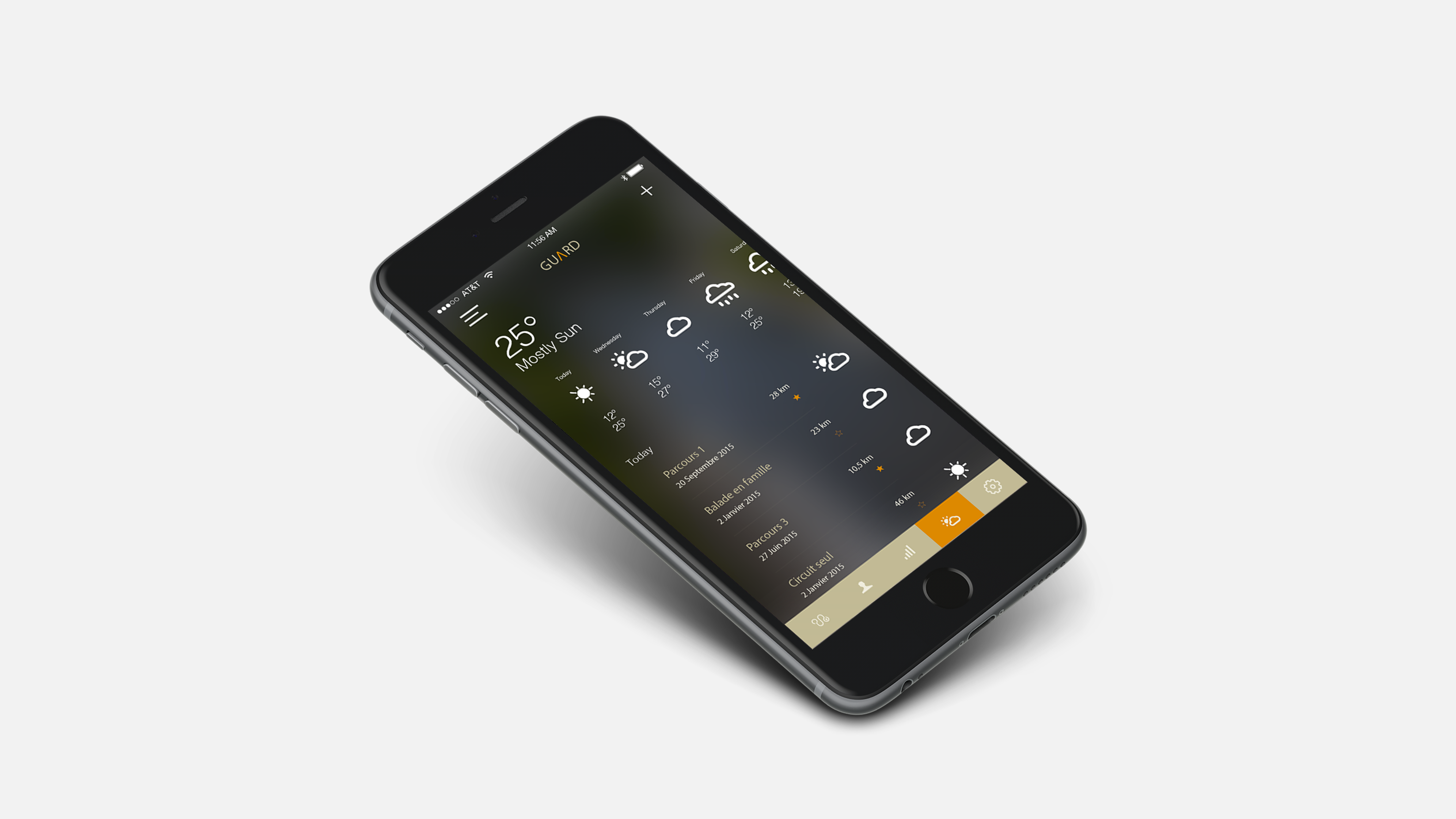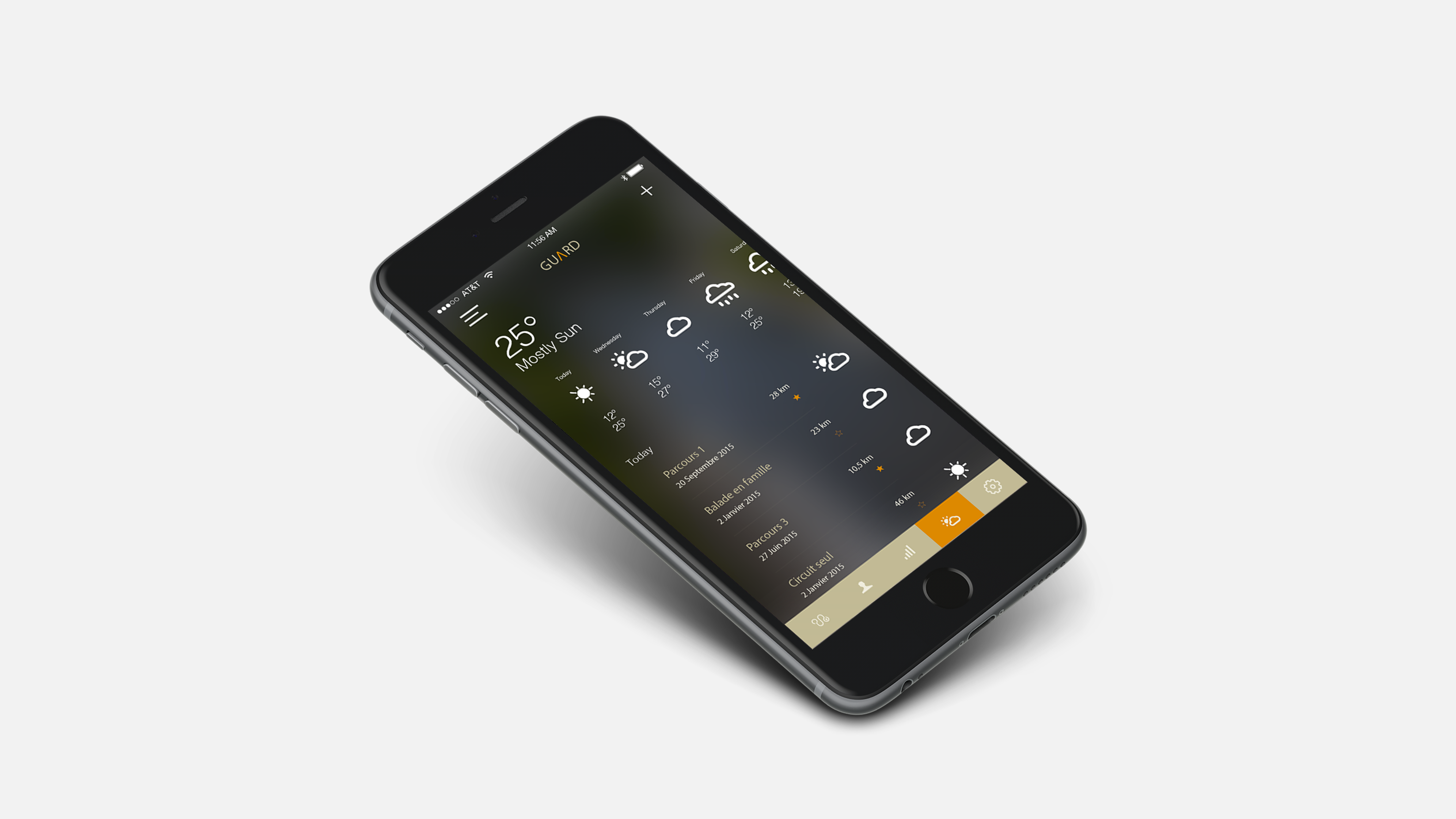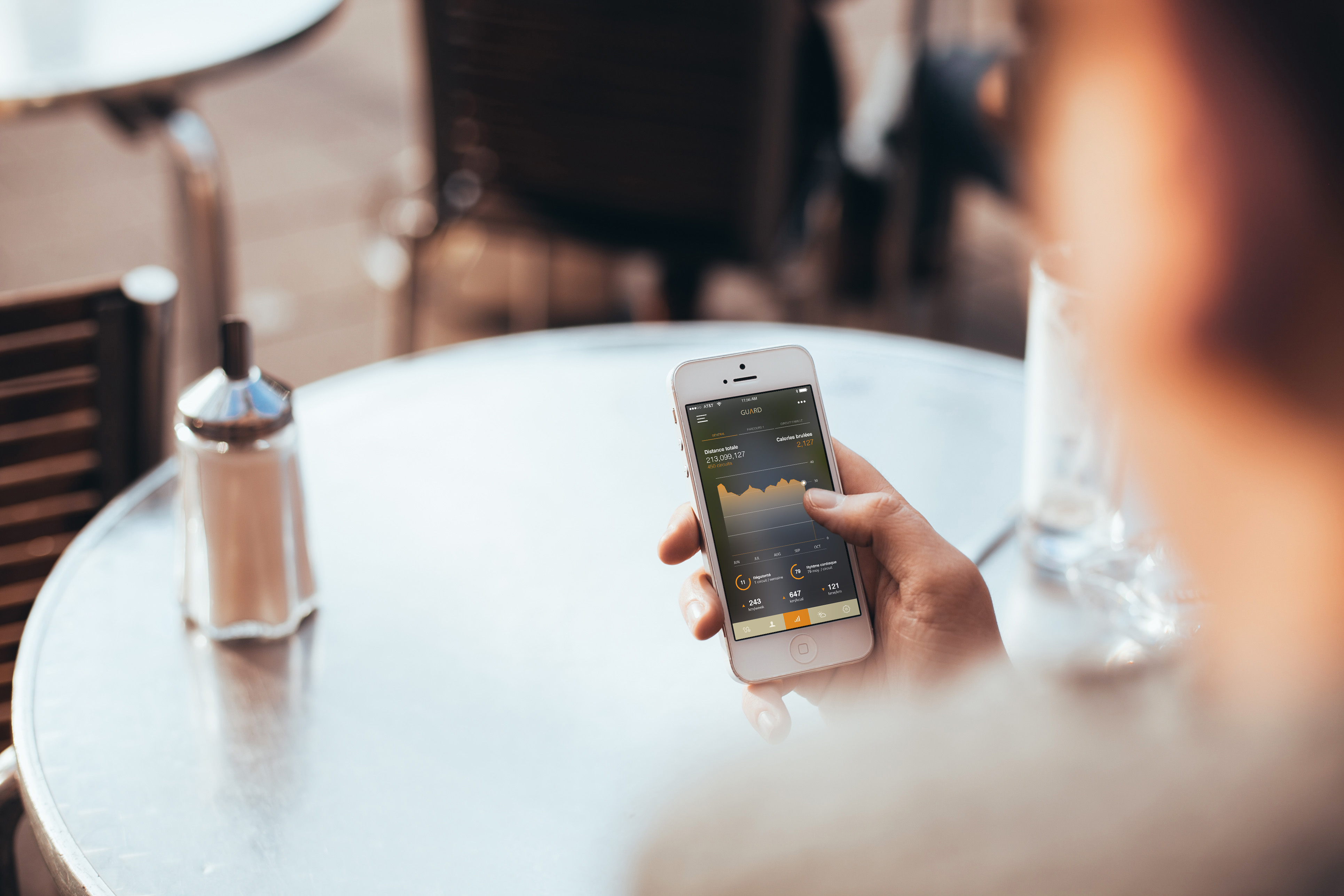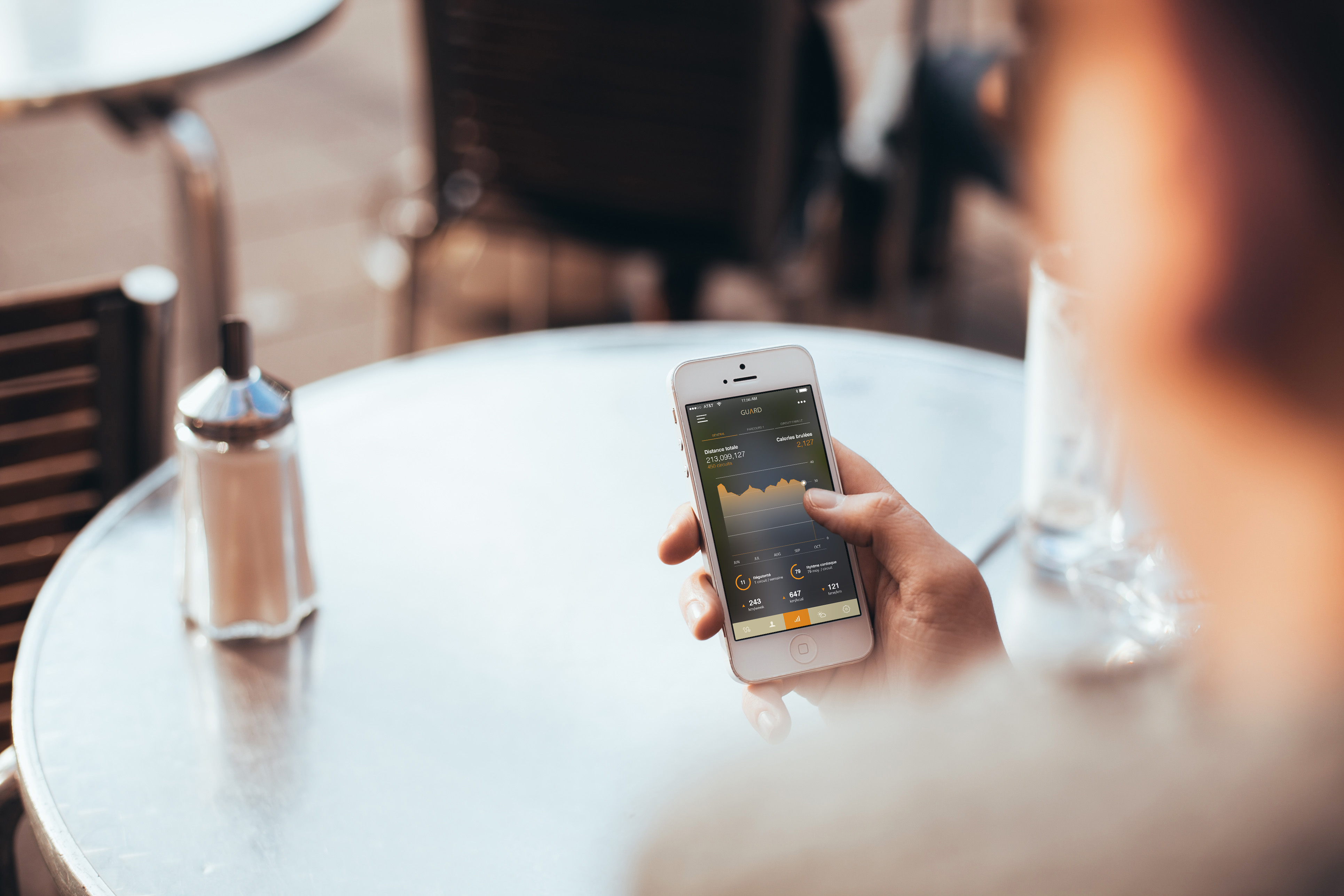 Guard

Guard is a combination between a connected object and an application to secure your ride.

The Module placed on the bike informs by the vibration too great a distance for example between a parent and child . But also serves to dialogue between different users who have module on their bike. Therefore they can send vibrations to stay informed if someone have a problem ( eg when a shoelace is undone or an urge ) .

The app will allow to adjust the parameters of the modules and to create bike paths, and view data in the form of data visualization.
Design by Hugo Thomas
Skills Connected Object - Ui / Ux
Year 2015